Fohse A3i, the Best Grow Lights in the Market
1500W Industrial LED Grow Light
Designed for unbelievable yields in high bay, single level environments.
Patent pending.
More info
Spec Sheet
The labcoats are triple checking their work. Check back later for this data.
Features
Big Things Have Small Beginnings
The power of A3i starts with thousands of diodes from industry leading diode manufacturers.
?
supplement CO2
supplement CO2
PPF:
4,231 μmol/s
(Options up to)
PPE:
2.65 - 2.82 μmol/J
(Options up to)
Accomplish More With Less
Because of its unprecedented power output and industry-leading coverage area, an A3i system will always require less fixtures to produce similar (or better) light levels as an HPS system or LED system of similar size. Depending on your goals you can opt to use less fixtures to produce the light levels you're accustomed to, or you can 'fill the grid' with A3i luminaires and join the growing movement of pioneers setting harvest records under high-intensity lighting environments.
Get Your Light Plan
This is Unprecedented Canopy Penetration in Commercial LED Grow Lights
Early generation LEDs failed the cannabis industry due to low output + poor canopy penetration. The A3i is the most powerful, efficient and overall best grow light in the world. Swiveling light bars achieve maximum canopy penetration via cross illumination to neighboring grow plots.
?
How much light is too much?
How much light is too much?
Polycarbonate Lenses
120°
(Options up to)
If there's one thing we've learned touring close to a thousand cultivation facilities around the world, it's that every environment is unique with its own special requirements. When you work with Fohse, our partnership kicks off with a thourough review of your grow room plans and your goals. Our light planning team heads into our simulation software to develop a 100% custom configuration tailor-fit to the unique needs of your operation. We can even take it a step further and predict your cost of cooling, cost of electricity, and how much you'll save owing an A3i system over time.
Get Your Light Plan
Never Buy Another Bulb Again for Cannabis Plant Growth
How much would you save if your grow never had to replace another bulb? Maintaining an HPS system is a burden to your bottom line due to:
Labor costs
Hazardous waste fees
Tedious cleaning
The cost of the bulbs themselves
The inevitable replacement of worn out ballasts
Over time that burden will far outweigh the low cost of an HPS system. Eliminate the burden entirely by switching to Fohse LED, the best grow lights for cannabis. Buy right, buy once .
?
When to replace your

A3i

?
When to replace your

A3i

?
L90:
50,000 hours
(Based on diode manufacturer specs)
L70:
110,000 hours
(Based on diode manufacturer specs)
Bulbs Die Suddenly.
LEDs slowly fade.
To put the L70 of the A3i into perspective, after 110,000 hours of use the fixture's output will have diminished to 2,940 umol/s, which is still 47% MORE POWERFUL than a fresh-out-the-box 1000W DE HPS bulb. And just how long is 110,000 hours? If you run 12/12 cycles every day that's 9,166 days ... 1,309 weeks ... 301 months ... 25.1 years of runtime and your system will still outperform an HPS system.
Get Your

A3i

Quote
Innovative Heat Management in Commercial LED Grow Lights
Cooling a traditional HPS setup can be costly, especially when putting more light into the environment. The A3i produces 60% more light per BTU than an HPS system, significantly reducing the strain on your cooling systems.
?
HID's Dirty Secret
The IR Spike
HID's Dirty Secret
The IR Spike
Passively cooled
Thermally-conductive aircraft grade aluminum
16,416 in2
(Heat-dissipating surface area)
Make a Friend
Out of Heat
Unlike obsolete plasma grow lights the A3i has no massive 'infrared spike' hidden on the far ends of its spectrum, meaning drastically less heat radiating down on your canopy.
Less AC
Without the IR spike cooking your upper canopy, you'll need far less cooling to compensate in order to keep your LSTs in an optimal range.
Even Warmth
A reduction in radiative heat and chilled air compensation makes for a much more even LST temperature throughout your upper to lower canopy.
More Bud Growth
An even canopy LST temperature promotes more RuBisCO reactions down your canopy, leading to more instra-canopy bud development.
More Cannabinoids
Cannabinoids are heat-sensitive. No more destructive IR spike means more cannabinoids make it to harvest.
More Terpenes
Terpenes are also heat-sensitive compounds and degrade at higher temperatures. Enjoy some of your best terp profiles ever with the A3i!
Higher Harvest Quality
More cannabinoids and better terpene profiles means you'll enjoy some of your best harvests yet with the A3i.
The labcoats are triple checking their work. Check back later for this data.
Unrivaled Efficacy
The A3i is capable of some of the best photosynthetic photon efficacy figures of any LED grow light for cannabis in the world. Its secret? An abundance of diodes so no diode is 'overclocked', as well as our patent-pending thermal management. Cool diodes are efficient diodes. With the A3i, you get the most efficient and the best grow light system in the market.
?
A3i

v. HPS operation costs
A3i

v. HPS operation costs
PPE:
2.65 - 2.82 μmol/J
(Options up to)
More Light, or Smaller Bills?
When you equip your facility with the most powerful AND efficient LED grow light available you have two paths forward available. First, you can configure your A3i system to maintain the light levels you're used to, and thanks to the A3i's top-rated efficacy you'll produce that light at rockbottom prices. Second, you can configure your A3i system to maintain the electrical expenditures you're used to, and with the A3i's sky high efficacy that means you'll produce far more light per watt than you've ever seen. Just wait and see what's possible win a high-intensity light environment. Click here for a glimpse.
Get Your

A3i

Quote
Safe to Handle. No More Burns with Commercial LED Grow Lights.
It's no secret that the heat from typical HPS grow lamps is a safety hazard. At full power the A3i is about as hot as a sink full of dish water.
Average Surfrace Temperature:
115°F &nbsp/&nbsp 46°C
How does the A3i generate so much power yet remain relatively cool to the touch? The secret is in the engineering advantage harnessing the principles of conductive and convective heat transfer. We've packed over 16,000-in2 of surface area into the A3i's custom heat sinks. This effectively dilutes and disippates any heat across all that surface area via conductive heat transfer. This makes it much easier for the normal ambient airflow to wick that heat away from the fixture via convective heat transfer where it can be easily shuttled out of your grow environment.
Get Your

A3i

Quote
Dustproof. Watertight.
Your grow environment isn't the friendliest place for sensitive electronics. That's why the A3i grow lights for cannabis can withstand the intense conditions of your grow. It's impervious to hitchhikers (dust, mites, aphids, spores). It can even withstand full submersion in 1 meter of water.
Ingress Protection Rating:
IP67
Ingress Protection testing really puts our fixtures through the ringer : sandblasting, water spray, pressure washing, submersion, etc. Rest assured your A3i is well-protected from the hazards of your grow environment.
Dust intrusion protection
6/6
Liquid intrusion protection
7/8
Get Your

A3i

Quote
Power Surges? We're Ready
The A3i is a commercial LED grow light that comes twice-protected from electrical overload scenarios. Thrice-protected if you count our 5-year conditional warranty.
Power surge protector
Lightning surge protector
Everything Culminates Here...
The A3i is designed to grow cannabis. Its spectral distribution output is tailored to suit the unique demands of the plant. Easily switch between spring, summer, and autumn modes as your crops mature through their life cycle. With the A3i, you truly get the best grow light for cannabis.
?
Spectral Output CHARTS
Spectral Output CHARTS
3 Spectral Distribution Modes
Custom integration options available
Wall-Mounted Network Control
Easily Integrate With Your Environment
Installation is simple and the learning curve with high-quality LED is short. If you've never cultivated under high-intensity light levels, we have a long list of cultivation experts who have had success with our fixtures standing by to coach you and your team to incredible harvests.
Swiveling heatsinks for custom footprints
Sunset, sunrise, and manual dimming
Network control for one-touch adjustments
Custom integration option available
Seeing Is Believing.
Other light brands boast about being the best.
We won't just tell you we're the best grow light manufacturer. We'll prove it.
Contact us today for a custom light plan.
Contact us today
Full Technical Specs
download
go back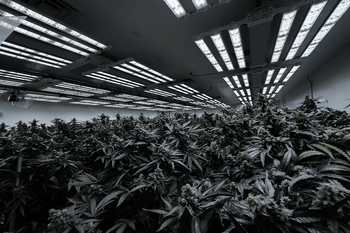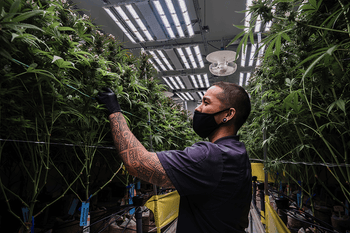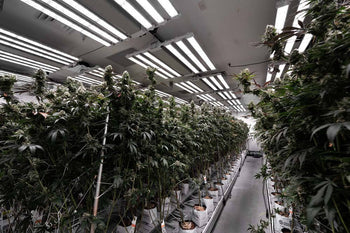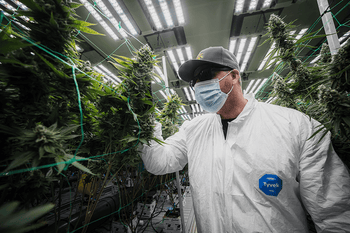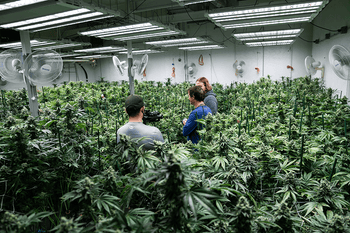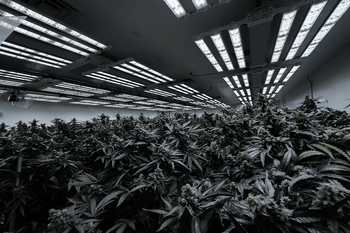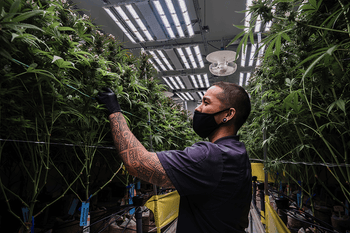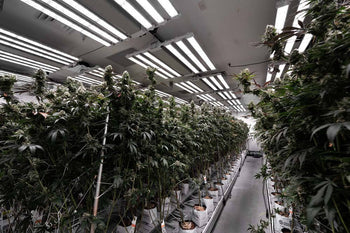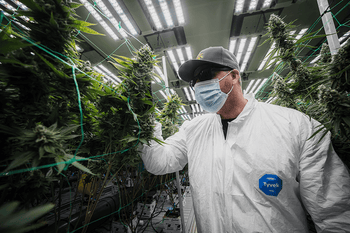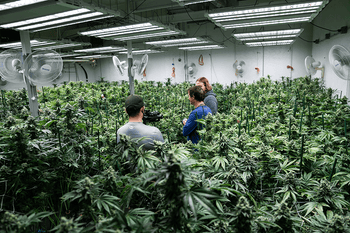 Our A3i model is the most powerful and efficient commercial LED grow light the world



Volume discounts apply. Price match guarantee.
Get a Quote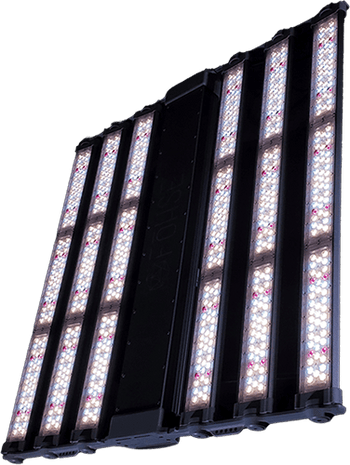 FOHSE is the world's leader in LED grow technology. Every light we manufacture includes patent pending technology that puts FOHSE ahead of our competition. We developed and manufactured the A3i to include our patent pending LED technology that makes FOHSE the best grow lights for indoor plants. We aim to give every client the best price on the A3i as possible while keeping the world leading power and efficiency for cannabis plant growth. When you contact our lighting experts they will identify every opportunity for cost savings on FOHSE A3i grow lights – such as volume discounts – that will be passed along to you. Request a quote to get started.
A3i

Technical Specs
Please fill out the following form to download the full technical specs
CO 2 Requirements
Growing under high-intensity light conditions will require you to recalibrate every aspect of your environment, and chief among that is CO2! We advise all our clients to supplement at least 1200ppm of CO2 in their environment. Keep a close eye on your plants and take detailed notes every crop cycle to find the sweet spot. CO2 gives your crop the carbon building blocks they need to build biomass, and without an adequate amount it won't matter how much light your system throws down.
Get Your Quote
How Much Light is Too Much?
When you manufacture the most powerful grow light in the world, this is a question we often get. The short answer is your plants will tell you. The deeper answer is, well, it depends on what other factors in your environment are limiting your crop from fully utilizing all available light - watering schedule? Leaf surface temperature? Ambient CO2? Genetics?
For our cannabis clients, the question is actually 'How much light can cannabis take?' The answer to that question is, we really don't know (click the link to listen to Dr. Bruce Bugbee's thoughts on the matter).
On of our clients in Michigan is really pushing their genetics to find out, and after setting back-to-back, record-breaking harvests all throughout 2020, they still haven't found the top! Follow this link for a brief summary of their results over 40 harvests.
PPFD Maps
A3i

Grow Light
PPF Degradation

1 "day" = 12 hours of use
The Infrared Spike
Ever notice how most spectral charts for grow lights stop around the far-red region? That's because extending the chart into the infrared region would show one of the biggest problems with plasma-burning light sources... an enormous spike of radiative heat!
Savings Add Up (and so do yields)
Every year the wholesale price for flower and biomass is dropping. What's more, the global cannabis market is consolidating even before widespread legalization has occured. Top that off with energy restrictions popping up in various markets aroud the world. With this in mind, it's obvious that any licensed cultivator needs every edge they can get.
We know the biggest barrier to entry with an LED grow light system is the upfront cost. When you break down the operating cost figures as compared to an HPS system, reality sets in - can you afford not to go LED? See for yourself.
Analysis Parameters
Fixtures per Room
A3i = 30
Avg. PPFD = 1,671 μmol/m2s
HPS = 45
Avg. PPFD = 1,162 μmol/m2s
Avg. Power Level
A3i = 1110W
Min: 750W, Max: 1500W
A3i
$768,282 | Savings: $527,660
HPS
Fixture Maintenance Costs
A3i
$1,472,629 | Savings: $996,987
HPS
Fixture Maintenance Costs
A3i
$2,151,191 | Savings: $1,492,118
HPS
Fixture Maintenance Costs
A3i
$2,842,646 | Savings: $1,974,348
HPS
Fixture Maintenance Costs
A3i
$3,534,100 | Savings: $2,456,577
HPS
Fixture Maintenance Costs
A3i
$4,225,554 | Savings: $2,938,806
HPS
Fixture Maintenance Costs
A3i
$4,917,009 | Savings: $3,421,035
HPS
Fixture Maintenance Costs
A3i
$5,685,291 | Savings: $3,948,696
HPS
Fixture Maintenance Costs
A3i
$6,299,918 | Savings: $4,385,494
HPS
Fixture Maintenance Costs
A3i
$6,991,372 | Savings: $4,867,723
HPS
Fixture Maintenance Costs
A3i

Technical Specs
Please fill out the following form to download the full technical specs