The Pleiades by Fohse
320W Greenhouse LED Grow Light
Smart Control LED
for the Smart Grower.
More info
Spec Sheet
The labcoats are triple checking their work. Check back later for this data.
Slim Profile. Seamless Integration.
The ideal supplemental greenhouse grow light should be just that -- supplemental. We designed the Pleiades with a slim profile for seamless installation along the existing truss infrastructure in your greenhouse. This seamless integration casts no additional shadows, making it the perfect supplemental light source for your greenhouse.
?
supplement CO2
supplement CO2
PPF:
915 μmol/s
(Options up to)
Greenhouse Toplighting Methods
Not every greenhouse is created equal, which is why we've developed two distinct models for greenhouse illumination. With the O6i model you'll be able to achieve the highest amount of supplemental light, cast the widest footprint, and do so with fewer fixtures. By contrast, our Pleiades model is lower powered with a slim profile designed to line the trusses of your greenhouse. It is best-suited for greenhouses and hoophouses where uniformity and efficacy are the priorities. Whichever your preference, our team will help you make the right decision.
The labcoats are triple checking their work. Check back later for this data.
Ultimate Uniformity
The Pleiades is designed around the idea that there is strength in numbers. Every fixture in a full Pleiades system works together to deliver best-in-class light uniformity with less than a 10% variance in PPFD levels. Consistent harvests begin with consistent light levels, and the Pleiades is the right tool for the job.
?
Spectral Output
Spectral Output
PPE:
2.86 μmol/J
(Options up to)
If there's one thing we've learned touring close to a thousand cultivation facilities around the world, it's that every environment is unique with its own special requirements. When you work with Fohse, our partnership kicks off with a thourough review of your grow room plans and your goals. Our light planning team heads into our simulation software to develop a 100% custom configuration tailor-fit to the unique needs of your operation. We can even take it a step further and predict your cost of cooling, cost of electricity, and how much you'll save owing an Pleiades system over time.
Get Your Light Plan
Automated Light Response
Every Pleiades system is bundled with 'Light Harvesting' sensors that measure the natural light in your greenhouse. Cloud cover? Seasonal daylight fluctuations? The Pleiades with Light Harvesting can self-adjust in increments as little as 1% in real time based on the ever-changing light conditions in your greenhouse.
?
Seasonal DLI Map
North America
Seasonal DLI Map
North America
Communication:
Wireless
Control:
Mobile App
In greenhouse environments your primary light source is an ever changing variable, so meeting your light intensity and consistency needs comes down to proper Daily Light Integral (DLI) planning from the start.
1
CONVERT TARGET PPFD TO DLI
Say you want to maintain a PPFD of 1,000 μmol/m
2
s throughtout the year and you're running a 12-hour photoperiod. Here's the math to convert that to DLI:
1,000 μmol/m2s × 60 s/min × 60 min/hr × 12 hr/day
= 43.2 mol/m2day
1,000,000 μmol/mol
2
DETERMINE YOUR REGION'S LOWEST DLI MONTH
For the Northen Hemisphere the lowest DLI month would be December. This information is important for determining how much supplemental light you need to plan for in order to maintain your target PPFD & DLI during the dimmest month of the year. Use the DLI Map pop-out in this section to estimate your region's DLI in any month.
3
DETERMINE YOUR MAX SUPPLEMENTAL DLI NEED
Subtract your minimum naturally provided DLI from your maximum target DLI to get your supplemental DLI need.As an example, the minimum naturally provided DLI in California during December would be 15 mol/m2day. If your maximum target DLI is 43.2 mol/m2day then your maximum supplemental DLI would be 27.8 mol/m2day.
4
DESIGN A LIGHT PLAN TO MEET YOUR DLI TARGET
Once your maximum supplemental DLI is determined, you can reverse the equation in Step 1 to calculated the average PPFD target your supplemental light plan should meet. In the case of our example, 27.8 mol/m2day would come out to a PPFD of 643 μmol/m2s.
A Fixture to Last a Lifetime.
It's no secret that LEDs last significantly longer than legacy HID systems. In a Pleiades greenhouse with Light Harvesting technology the effect of this truth is compounded considerably. By running the fixtures only when and as much as needed, the lifespan of your Pleiades system is generational.
Buy right. Buy once.
?
When to Replace Your Pleiades?
When to Replace Your Pleiades?
L90:
50,000 hours
(Based on diode manufacturer specs)
L70:
110,000 hours
(Based on diode manufacturer specs)
Bulbs Die Suddenly.
LEDs slowly fade.
Our L90 and L70 figures come straight from the data sheets and stress-testing provided by our diode manufacturers. Predicting the PPF degradation of your Pleiades luminaires is as simple as dividing the L-figures by the number of hours of daily use. If you were to run your Pleiades fixtures at full power for 12 hours a day you can reasonably expect its PPF to reduce by 30% over the course of 25 years. But this is only part of the picture. In practical use, you'll rarely (if ever) run your Pleiades system at full power. Sometimes you won't even run it at all. When we say "Buy right, Buy once" we truly mean once.
Get Your Quote
Cool Diodes are Efficient Diodes.
Heat, improperly-managed, is an efficiency killer. The Fohse engineering team has run hundreds of hours of thermal analysis across many design iterrations of the Pleiades. The design you see here is the best-of-the-best of all those iterations. The result? Efficient photon emission with rock-bottom energy consumption.
?
HID's Dirty Secret
The IR Spike
HID's Dirty Secret
The IR Spike
Passively & Actively cooled
Thermally-conductive aircraft grade aluminum
2,175 in2
(Heat-dissipating surface area)
Make a Friend
Out of Heat
Unlike obsolete plasma grow lights the Pleiades has no massive 'infrared spike' hidden on the far ends of its spectrum, meaning drastically less heat radiating down on your canopy.
Less AC
Without the IR spike cooking your upper canopy, you'll need far less cooling to compensate in order to keep your LSTs in an optimal range.
Even Warmth
A reduction in radiative heat and chilled air compensation makes for a much more even LST temperature throughout your upper to lower canopy.
More Bud Growth
An even canopy LST temperature promotes more RuBisCO reactions down your canopy, leading to more instra-canopy bud development.
More Cannabinoids
Cannabinoids are heat-sensitive. No more destructive IR spike means more cannabinoids make it to harvest.
More Terpenes
Terpenes are also heat-sensitive compounds and degrade at higher temperatures. Enjoy some of your best terp profiles ever with the Pleiades!
Higher Harvest Quality
More cannabinoids and better terpene profiles means you'll enjoy some of your best harvests yet with the Pleiades.
Made for Damp Environments
Any controlled cultivation environment is susceptible to the rigors of fluctuating humidity. That humidity can be a serious risk to sensitive electronics, especially in greenhouses where humidity can turn into condensation and condensation into drips. We built the Pleiades to achieve an IP55 rating, which means drips will never be a problem. In fact, with an IP55 rating you can hose your fixtures down post-harvest without ever taking them down.
That's a real time saver.
Ingress Protection Rating:
IP44
Ingress Protection testing really puts our fixtures through the ringer : sandblasting, water spray, pressure washing, submersion, etc. Rest assured your Pleiades is well-protected from the hazards of your grow environment.
Solid intrusion protection
4/6
Liquid intrusion protection
4/8
Get Your Quote
Easily Integrate
Turning your greenhouse into a state-of-the-art LED grow operation is fast work with the Pleiades. Easy-to-install truss brackets make installation a breeze. Additionally, the ability to daisy-chain power between multiple fixtures means no overhaul of your existing electrical infrastructure. This means that soon after you receive your Pleiades system you'll be growing in no time!
Sunset, sunrise, and manual dimming
Network control for one-touch adjustments
Light Harvesting for Automated Response
Custom integration options available
Seeing Is Believing.
Other light brands boast about being the best. We won't just tell you we're the best.
We'll prove it. Better yet, we'll let our customers do the talking.
Contact us today
Full Technical Specs
download
go back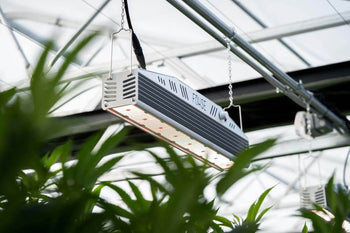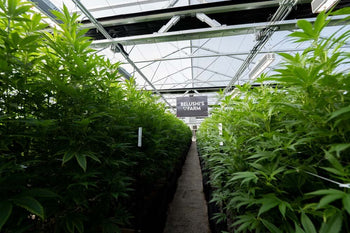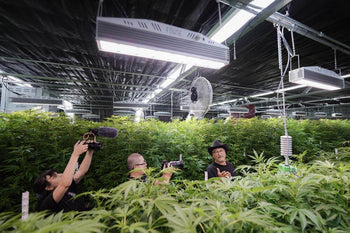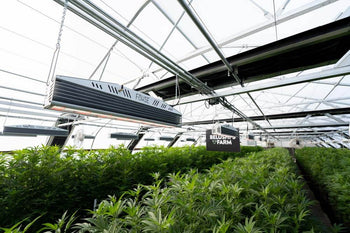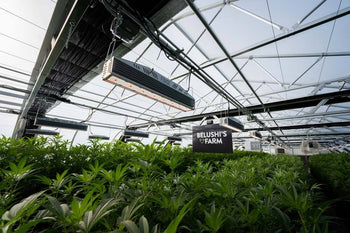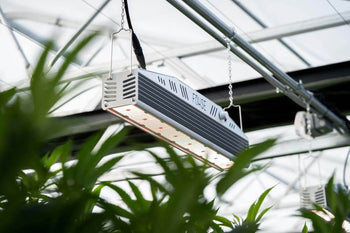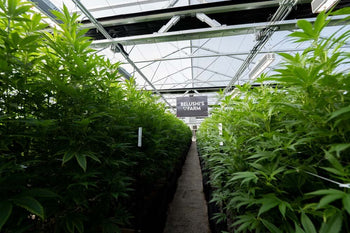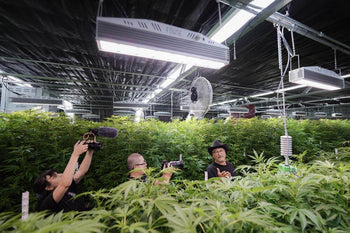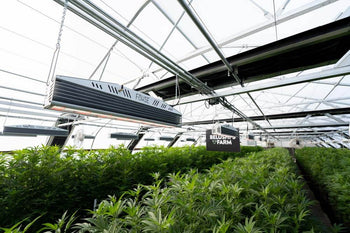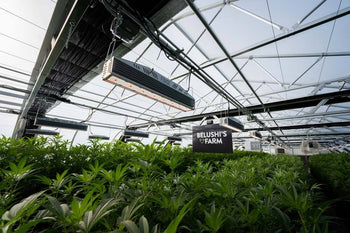 Pleiades: Smart Control LED for the Smart Grower.
Volume discounts apply. Price match guarantee.
Get a Quote
FOHSE is the world's leader in LED grow technology. Every light we manufacture includes patent pending technology that puts FOHSE ahead of our competition. We developed and manufactured the Pleiades to include a slim profile and seamless integration to fit along the existing truss infrastructure in the greenhouse. We aim to give every client the best price on the Pleiades as possible while keeping the world leading power and uniformity for greenhouse cannabis plant growth. When you contact our lighting experts they will identify every opportunity for cost savings on FOHSE Pleiades greenhouse grow lights – such as volume discounts – that will be passed along to you. Request a quote to get started.
Pleiades

Technical Specs
Please fill out the following form to download the full technical specs
CO 2 Requirements
Growing under high-intensity light conditions will require you to recalibrate every aspect of your environment, and chief among that is CO2! We advise all our clients to supplement at least 1200ppm of CO2 in their environment. Keep a close eye on your plants and take detailed notes every crop cycle to find the sweet spot. CO2 gives your crop the carbon building blocks they need to build biomass, and without an adequate amount it won't matter how much light your system throws down.
Get Your Quote
Spectrophotocolorimeter Report
U.S. Daily Light Integral Map
Daily Light Integral (DLI) represents the total photosynthetically active radiation accumulated over one day. Since plants are essentially accumulators of solar radiation, this measurement is extremely useful for describing solar radiation as it affects plant growth with particular emphasis on estimating and building a supplemental lighting system. A set of 12 monthly DLI maps for the lower 48 states and based on solar radiation data from 1961-1990 was published in HortTechnology in 2002. An updated set of monthly DLI maps based on solar radiation for all 50 states during 1998-2012 is presented here. Select a month, then click on a location in the map to open a table with annual and monthly DLI values.
Pleiades

Grow Light
PPF Degradation
The Infrared Spike
Ever notice how most spectral charts for grow lights stop around the far-red region? That's because extending the chart into the infrared region would show one of the biggest problems with plasma-burning light sources... an enormous spike of radiative heat! That's wasted electricity two-fold: once wasted at the light source, and twice Iwntrao sted when your cooling systems kick in to compensate.
Pleiades

Technical Specs
Please fill out the following form to download the full technical specs